Prof. Dr. Hendrik Zipse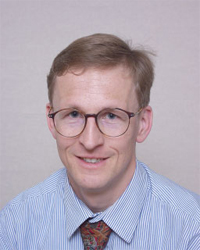 Butenandtstr. 5–13
81377 Munich
Germany
Tel: +49 (0) 89 / 2180-77737
Fax: +49 (0) 89 / 2180-77738
Email: zipse@cup.uni-muenchen.de
Web: www.cup.uni-muenchen.de/oc/zipse/index.html
Research themes
Projekt C06
Radikal-Stabilität in Neutralen und Anionischen Systemen
Der Einfluss negativ geladener funktioneller Gruppen auf die Stabilität und Reaktivität biologisch relevanter Radikale soll mit theoretischen und experimentellen Methoden untersucht werden. Von besonderem Interesse sind hierbei Radikale, die sich von Peptiden ableiten. In Kooperationsprojekten mit der Knochel- und der Trauner-Gruppe sollen theoretische Methoden eingesetzte werden, um die Stereochemie in Cyclisierungsreaktionen und in Reaktionen von metallorganischen Systemen zu untersuchen.
Project C06
Radical Stability in Neutral and Anionic Systems
The influence of negatively charged functional groups on the stability and reactivity of biologically relevant radicals will be studied using theoretical and experimental methods. Of particular interest in these studies will be peptide radicals. In collaborative projects with the Knochel and Trauner groups we will furthermore use theroetical methods to elucidate elements of stereocontrol in cyclization reactions and in reactions of organometallic systems.